Moderator
LMF-Patron Gold
I got into L-mount with an S5 and I think it's a really great camera. But since I do a lot of landscape, I was tempted to try the 47Mp S1R. Used prices now are very good, so I thought "why not?". I've had the camera a month or so now and have used it quite a lot - firstly on a four-day trip to Scotland and then for a few shorter photo outings more locally.
In many ways I do like the camera. It definitely has a more robust and pro feel to it than the S5. The EVF is fantastic and I really appreciate the two-axis tilt mechanism on the rear screen - a way better design for landscape photographers than the fold out screen. Image quality of course is fantastic (so long as you keep the ISO low).
But it's a lump: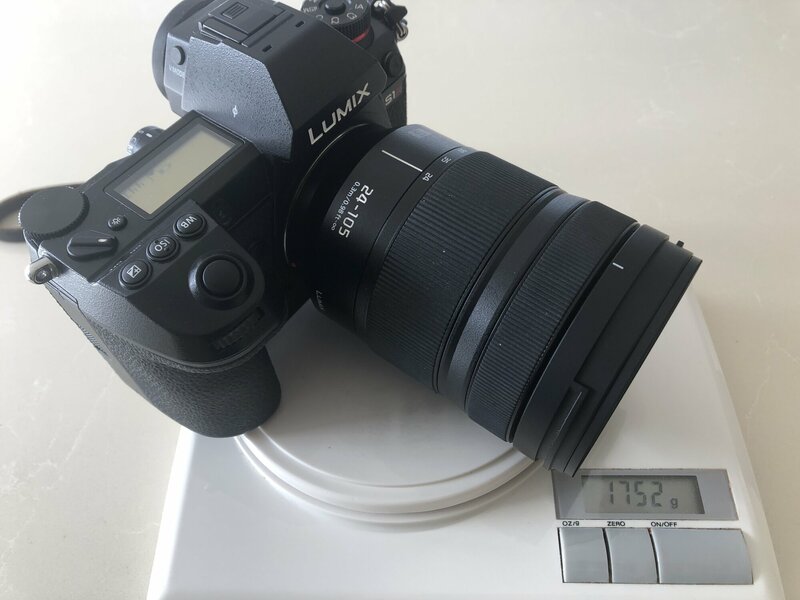 Its size isn't crazy once you're using it - in fact, it feels pretty good in the hand. The problem comes when you're carrying it. It really is not a great camera for casual use. In the Billingham Hadley Pro shoulder bag I use, it's a squeeze to get it in and the weight means the bag hangs heavy on the shoulder after an hour or so of walking. Of course, I could get a backpack and that would fix it, but backpacks don't lend themselves well to spontaneity - they're great when you have a location in mind and you just head there, but getting the bag off your back when an interesting vista springs into view is a pain if it happens too often.
So, I need to make a decision. Do I:
- Sell it and stick just with the S5. The S5's IQ is pretty darned good and I don't print very large very often. There's always the S5's hi-res mode, or stitching, if I really want more Mp.
- Keep it and accept the weight. In other words, I should "man up and quit the whining" as an Aussie might say!
- Keep it, but reserve it for specific purposes - basically for targeted landscape locations. Get a nice back-pack and put it in there.
I know it's a decision only I can make, but I'd appreciate some views from other owners.