Having both of these lenses it makes sense to compare them against each other. While they're quite different in price they're very similar in specs and use case - a reasonably fast 50mm lens that doesn't cost the earth and isn't huge and heavy.
So far all the comparison I've done is to get a general impression of each but I hope to do some better tests over the coming weeks. In terms of sharpness wide open I'd say they're very, very similar, which is to say superb, and I don't expect to find any great differences in any aspect of performance. They are different optical designs as the front element of the Sigma is concave while the Lumix is convex.
The Sigma, being an I-series lens, is much better built with a silky-smooth manual focus ring and a nicely clicky aperture ring. I've said it before - the I-series lenses are the absolute best I've ever used in terms of haptics and feel, even better than many legacy manual lenses. The Lumix is decent enough in that regard but certainly nothing special and having to use the camera's rear wheel to change aperture (for someone who almost always uses Av) is an annoyance. The Lumix has better sealing though, which is very useful, and due to that it'll get a lot more use for certain situations (such as holidays that involve going anywhere near water, sand or rain). It's also 1/3 of a stop faster, which isn't much especially given the high ISO performance of the S5, but it's something. I still think that Sigma missed a trick by not making their 50mm f/1.8 and with a minimum focusing distance at least 10cm lower, just to make it a bit more capable.
Yesterday I put them side by side for a size comparison.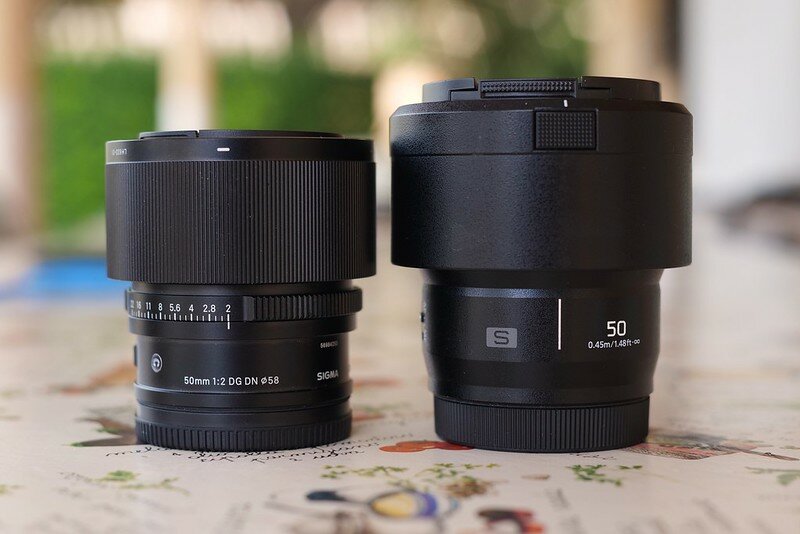 50mm comparison
by
Jonathan MacDonald
, on Flickr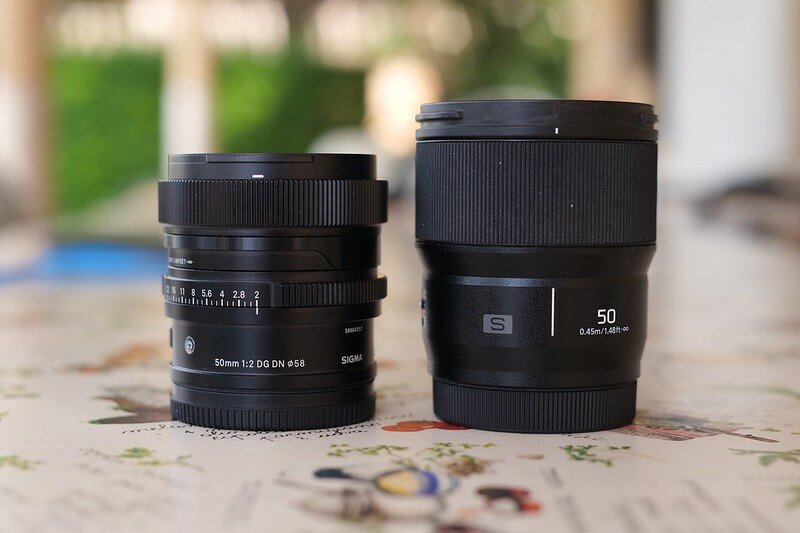 2023-07-06_06-55-48
by
Jonathan MacDonald
, on Flickr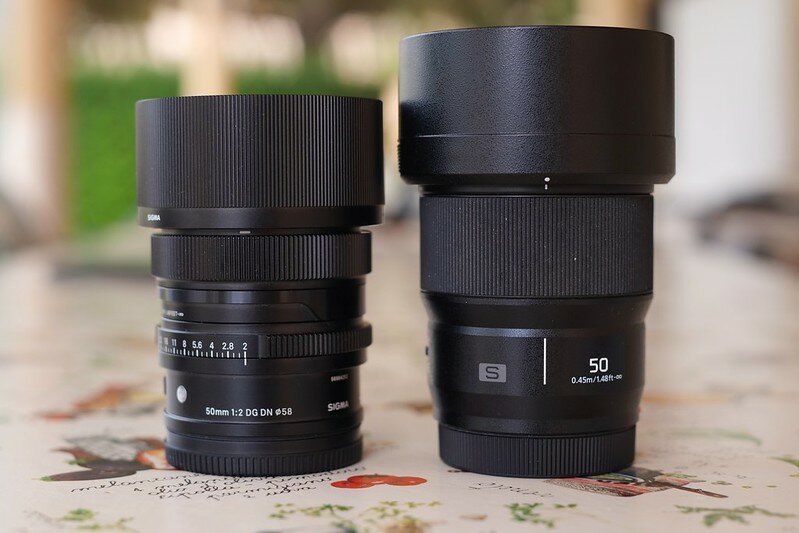 50mm comparison
by
Jonathan MacDonald
, on Flickr
And an image of the Lumix next to my Pentax M 50mm f/1.7 which, even mounted on the adapter, is much smaller than the native lens.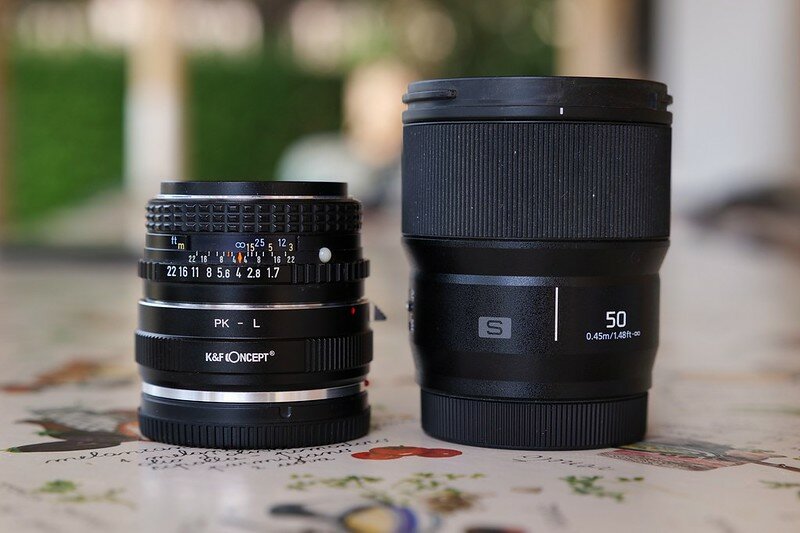 Lens comparison
by
Jonathan MacDonald
, on Flickr
Last edited: