Founder of LMF
Administrator
I will update this list with each new lens popping up.
There is another list for non-L-Mount lenses in another thread to share the experience regarding image quality of adapted lenses on the different L-Mount bodies.
The L-Mount is used for both, fullframe cameras like the Leica SL, Lumix S1R, S1 and Sigma Foveon cameras and APS-C cameras like the T, TL, TL2.
A. Already available
1. Leica Fullframe lenses
(SL in the name, 5 lenses)
Leica Vario-Elmar SL 16-35mm f/3.5-4.5 ASPH
Leica Vario-Elmarit 24-90mm f/2.8-4 SL ASPH

Leica 75mm f/2 SL APO-Summicron ASPH
Leica 90mm f/2 SL APO-Summicron
ASPHLeica Vario-Elmarit 90-280mm f/2.8-4 SL APO
2. Leica APS-C
lenses
(TL in the name)
Leica Vario-Elmar TL 11-23mm f/3.5-4.5 ASPH
Leica Vario-Elmar TL 18-56mm f/3.5-5.6 ASPH
Leica APO-Vario-Elmar TL 55-135mm f/3.5-5.6 ASPH
Leica Elmarit 18mm f/2.8 TL ASPH
Leica Summicron 23mm f/2 TL ASPH
Leica Summilux 50mm f/1.4 SL ASPH
Leica Summilux 35mm f/1.4 TL ASPH 2
Leica 60mm f/2.8 TL APO-Macro-Elmarit ASPH
Obviously the fixed focal lengths for fullframe did not get yet much love from Leica. Probably a limitation in production capacities.
This will change dramatically, once the Sigma lenses and Panasonic lenses are available in 2019. This is why Sigma is - among other reasons - so important for this L- Mount alliance.
It will become even better in 2020, when even more lenses will be available by all 3 alliance partners.
B. Available in 2019
(only fullframe)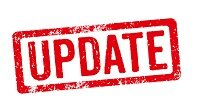 1. Panasonic
(6 L-Mount lenses plus Teleconverters, the newly announced ones in green)
24-105/4.0
50/1.4
70-200/4.0
24-70/2.8
70-200/2.8
16-35/4.0
1.4x Teleconverter
2.0x Teleconverter
2. Sigma
(14 L-Mount lenses)
16/1.4
30/1.4
56/1.4
14/1.8
20/1.4
24/1.4
28/1.4
35/1.4
40/1.4
50/1.4
70/2.8 Macro
85/1.4
105/1.4
135/1.8
Heavy stuff for FFL lovers

Is there any FFL you are missing?
See also my report from the Sigma Event during Photokina

here

.

3. Leica

(2 L-Mount lenses)

35/2.0

50/2.0

So these are then in 2019 already

27

fullframe lenses for the L-Mount

and according to the newest presentation in 01/2019, over

42

lenses by the end of 2020

. That is impressive compared to Nikon and Canon mirrorless offerings!

C. They do not stop in 2020
In 2020, Leica plans to release another 3 new SL lenses: 21/2.0, 24/2.0 and 28/2.0.
Panasonic did not disclose details yet, but they also want to release in 2020 another bunch of new lenses for the L-Mount, probably more than in 2019 and Sigma announced also, that in 2020 they will release more new lenses for the L-Mount.

Pease are aware that on top of this, Sigma will offer in 2019 adapters for the Sigma lenses with Sigma SA, Nikon F and Canon EF lens mount.

Any complaints here?

Last edited: